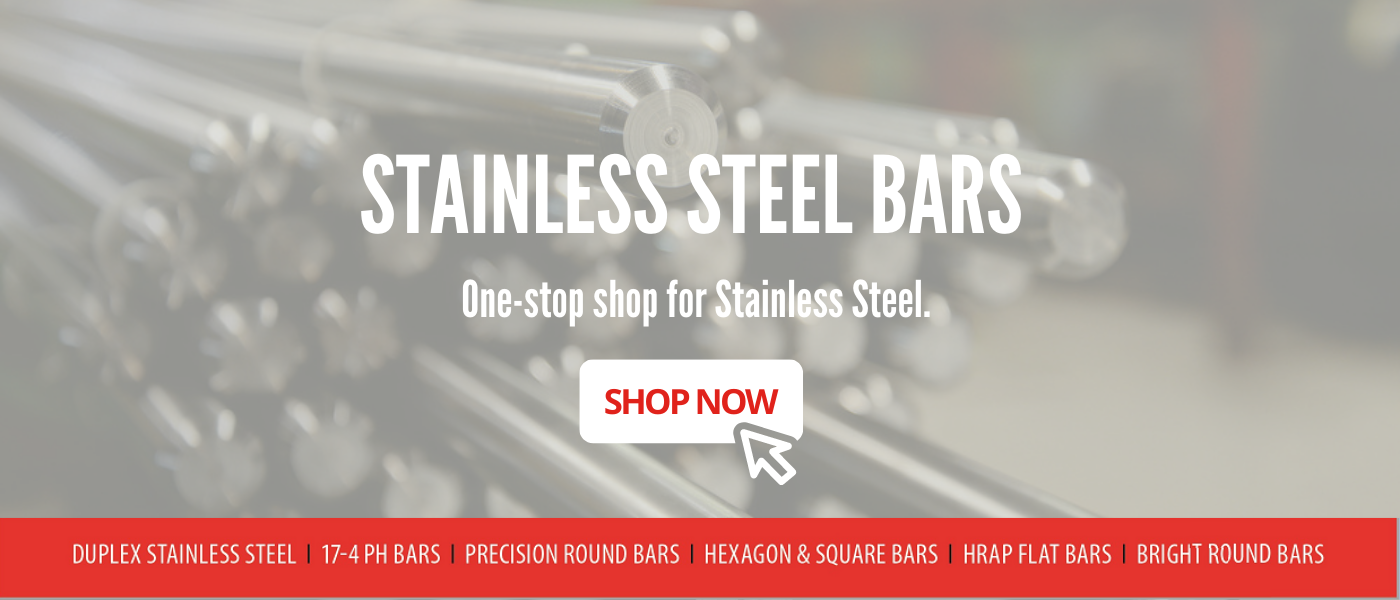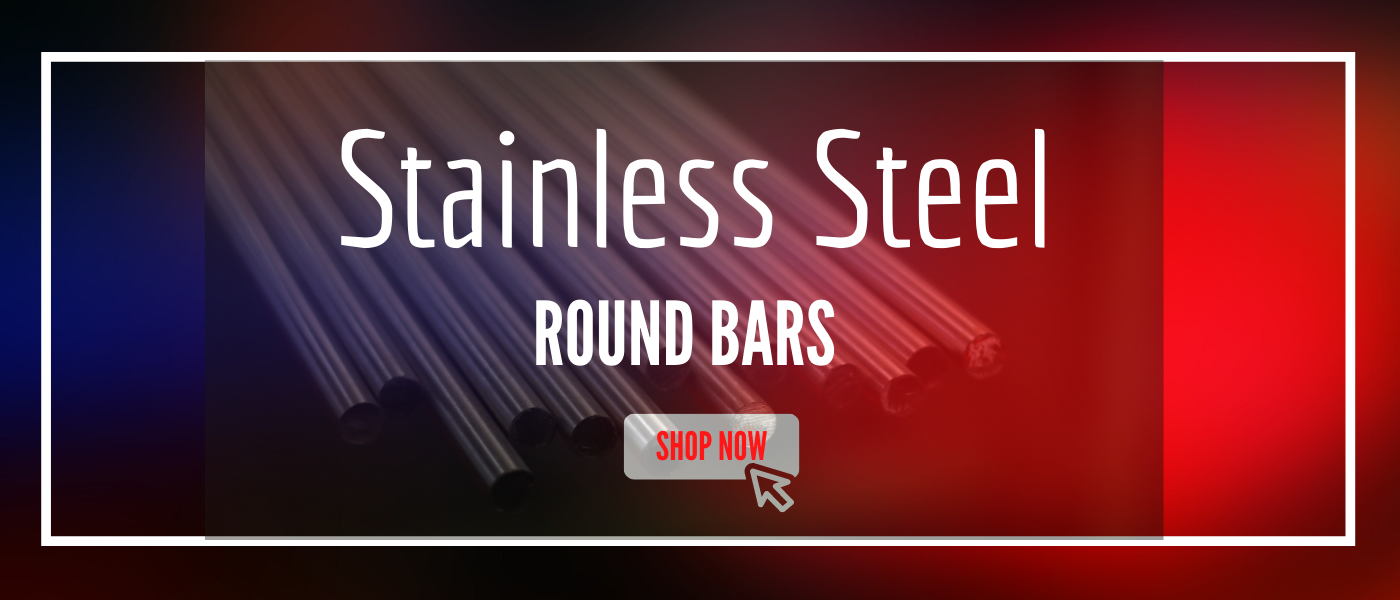 STAINLESS STEELSPECIALISTS One-stop shop for Stainless Steel.
cropped-Three-Star-Export-House.png
Stainless Steel Round Bars
The fortuitous alchemy of elements created the potent rust-free alloy of the millennium. Stainless steel seems to be the complex family of terminology and names. It is the generic term used for rust free chromium stainless alloys. There are around more than 150 grades of stainless steel.
GRADING SYSTEM
The countries and continents have developed a variety of nomenclature of stainless steel. The vast metallurgical wisdom is applied and grades nomenclatures are created all around the world. AISI (American Iron and Steel Institute) developed a numbering system that classifies the stainless steel grades into numbers.
AISI

Designation

Stainless Steel

Group

200 series
Austenitic ( chromium-manganese alloys)
300 series
Austenitic ( chromium-nickel alloys)
400 series
Ferritic chromium alloys

Martensitic chromium alloys
SAE (Society of Automotive Engineers) modified the AISI numbering to SAE standard. SAE replaced the AISI three-digit alloy number with a five-digit system. SAE introduced 30 before AISI 300 series and 50 before AISI 400 series. AISI 304 became SAE 30304 and AISI 410 became SAE 50410
Some other formulations are also specified by ASTM (American Society of Testing & Material), BSI (British standard institutions), DIN (German institute), SIS (Swedish institute for standards), JIS (Japan Industrials standard), etc.
UNS (Unified Number System for metal and alloys) is developed by AISI and SAE to designate stainless alloys. It introduced the letter S before the five-digit SAE number. For example, Type 304 became S30400 in UNS, Type 304L became 30403.
EN ( Euronorms) is a European standard in which AISI is written as EN 1.4301.
Designation of grade 304 in various countries
| | |
| --- | --- |
| European | EN 1.4301; X5CrNi 18-10 |
| USA | 30304; S30400 |
| International | ISO X5CrNi 18-10 |
| Indian | 04Cr18Ni 11 |
| Italy | X8CrNi 19-10 |
| Germany | 1.4301; X5CrNi 18-10 |
| France | Z6CN18-09; 304F01 |
| Australia | X5CrNi 18-10 KKW |
| Poland | 0H8N |
| Great Britain | En 58E; S30418 |
| Canada | S30400 |
| Japan | SUS 304 |
Difference between 200, 300, and 400 series
According to AISI, stainless steel can be classified into 200, 300, and 400 series.
200 series
200 series is an austenitic alloy. It has the chemical composition of chromium, manganese, nitrogen with low nickel. Nitrogen content is more in the 200 series than 300 and 400 series. The nitrogen content attributed hardness in 200 series. It has higher tensile and yield strength. It offers excellent impact resistance and toughness than 300 series and also performs well at cryogenic temperature, but lacks formability and ductility. It can be hardened by cold working
The industrial applications are less for 200 than 300 series. It is not suggested to use a chemical environment, as it can corrode. Grade 201 is cheaper, but incompetent to produce equivalent pitting and crevice corrosion resistance. The main applications of the 200 series are in washing machines, cutlery, automotive industry, and food and beverage industry.
300 series
300 series alloys are most commercially used worldwide. Grade 304 and 316 are popular alloys of the 300 series. It is an austenitic high chromium-nickel, corrosion-resistant alloy. The presence of molybdenum improves corrosion resistance in acidic mediums. It has considerable strength, heat resistance, corrosion resistance, and performs well at sub-zero temperature. 300 series has excellent weldability and formability. 300 series applications are vast and commercial. It is mainly used in the food processing industry, kitchenware and appliances, heat-exchangers, chemical containers, water filtration systems, and architectural paneling.
400 series
400 series is formed by ferritic and martensitic stainless steel. It is high chromium-manganese content with low nickel. 400 series grades offer corrosion resistance with strength, wear-resistance, and high oxidation properties. 400 series are used in agriculture equipment, turbines, petro-chemicals, fasteners, and heat exchangers.
Series

Composition

Corrosion

Resistance

Magnetism

Ductility

Resistance at high temp

Resistance at low

Temp

Weldability

200

Austenitic  (chromium-manganese alloys)
Lower than 300 series grade, but better than 400 series

Absent

Lower than 300 series grades but better than 400 series
Lower than 300 series grades

Lower than 300 series grades
Good, but

Lower than 300 series grades

300
Austenitic (chromium-nickel alloys)
High
Absent
Very ductile
Excellent
Excellent
Excellent
400
Ferritic and martensitic chromium alloys
Lower than 300 series grades
Present
Lower than 300 series grades
Good
Poor
Lower than 300 series grades
Ambica steels is one of the largest producers and exporter of stainless steel products. Our inventory comprises stainless bars of various grades and shapes. Kindly contact the sales team for assistance and inquiry.