Developing Countries as defined by EU and European Economic Area (EEA) members – Norway, Iceland and Liechtenstein – are exempted...
Chrome highlights A positive month for Chrome Prices of chrome have shot up in the past few weeks with Ferrochrome and Molybdenum prices...
Earlier on in the year, investors had a chance to double or triple their money by putting a little portion of it in the steel market when...
You would anticipate that stainless steel never stains yet you would not be right; particularly in the event that you are utilizing them...
Nickel highlights Nickel costs reform as July closes Nickel prices were in a steady and long (though not steep) decline since the start...
Worldwide stainless steel businesses practically went on a end over the past few months likewise costs dropped strongly on the back for...
Selecting the right stainless steel grade With over more than 150 stainless steel grades and numerous products to look over, it's...
Pressure vessels industry turns to duplex Pressure vessels have been utilized for quite a while in different applications in chemical...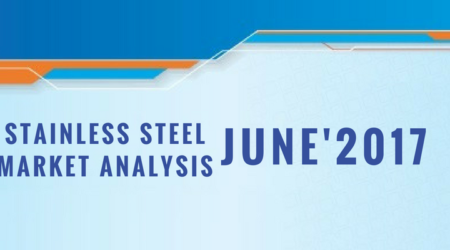 We required been awaiting those publication about Q3 ferrochrome contract costs with interest, expecting a breakdown starting with Q2...